Practical solutions
for more than 20 years
HIGH QUALITY
AT AN AFFORDABLE PRICE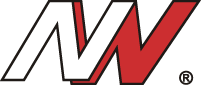 For more than 20 years NW® brand have been providing solutions for welding using MMA, TIG, MIG/MAG techniques and for plasma cutting. During that time products with NW® logo have been used both in small home-based welding shops and workshops, ending up with large industrial plants.
Thanks to long-term presence in various branches of industry, including ship building industry, where welding techniques are used at various production stages, and the equipment is subject to extreme testing of its strength – brand technicians have acquired expertise that translated into numerous practical solutions for welding process.
Read more
Respiratory protection
Avoiding hazards and ensuring safety in the workplace is a top priority. The challenging conditions associated with tasks require professional protection, which will be provided by SPARTUS® brand products.
Mobile lift welding table
From today, in addition to tables with dimensions of 2 x 1m, a size of 2.4 x 1.2m is also available.
New sizes welding tables
Thanks to the great interest in SPARTUS® welding tables, we have expanded our offer by another size. From today on, Ferros and Hermes series are also available in size 1200 x 1200mm.
SPARTUS® WOLF grinding helmet with air supply
The SPARTUS® WOLF helmet has been designed to protect the eyes and face from dust and sparks during the grinding process. The cover is made of durable polycarbonate ...
QUARTZSYSTEM GUARD, CUPSYSTEM
New innovative, high-tech solutions designed to improve performance and safety.