Practical solutions
for more than 20 years
HIGH QUALITY
AT AN AFFORDABLE PRICE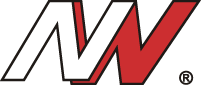 For more than 20 years NW® brand have been providing solutions for welding using MMA, TIG, MIG/MAG techniques and for plasma cutting. During that time products with NW® logo have been used both in small home-based welding shops and workshops, ending up with large industrial plants.
Thanks to long-term presence in various branches of industry, including ship building industry, where welding techniques are used at various production stages, and the equipment is subject to extreme testing of its strength – brand technicians have acquired expertise that translated into numerous practical solutions for welding process.
Read more
RER BOX - ear clamps kit
OETIKER® ear clamps are the perfect solution for a permanent and tight connection of elements. They enable the connection of hoses made of soft and hard rubbers and plastics.
CLEANER
Universal preparation for degreating and removal of heavy dirt
EasyMIG 375
SYNERGIC AND STRONG IGBT MIG WITH LCD DISPLAY
Helmet Pro 330XT
SPARTUS® Pro 330XT welding helmet with true color filter reflects the real colors
ProMIG 525DP
Modern MIG inverter welding machine with synergy and double pulse