Practical solutions
for more than 20 years
HIGH QUALITY
AT AN AFFORDABLE PRICE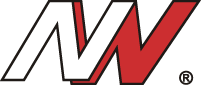 For more than 20 years NW® brand have been providing solutions for welding using MMA, TIG, MIG/MAG techniques and for plasma cutting. During that time products with NW® logo have been used both in small home-based welding shops and workshops, ending up with large industrial plants.
Thanks to long-term presence in various branches of industry, including ship building industry, where welding techniques are used at various production stages, and the equipment is subject to extreme testing of its strength – brand technicians have acquired expertise that translated into numerous practical solutions for welding process.
Read more
EasyMIG 210LED
A small and simple synergic inverter welding machine for everyone.
ProMIG 200PFC
Technologically advanced, multilangual, synergic MIG 3in1. Perfect for professional renovation work in the field.
EasyMIG 330 DUAL PULSE
Compact MIG with dual pulse
EasyTIG 200P AC/DC
VERSATILE TIG AC / DC PULSE
EasyMIG 217 DUAL PULSE
Modern and synergistic EasyMIG with double pulse. High-tech is still easy to use. This is highly appreciated in the Easy series machines.