Practical solutions
for more than 20 years
HIGH QUALITY
AT AN AFFORDABLE PRICE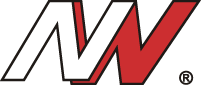 For more than 20 years NW® brand have been providing solutions for welding using MMA, TIG, MIG/MAG techniques and for plasma cutting. During that time products with NW® logo have been used both in small home-based welding shops and workshops, ending up with large industrial plants.
Thanks to long-term presence in various branches of industry, including ship building industry, where welding techniques are used at various production stages, and the equipment is subject to extreme testing of its strength – brand technicians have acquired expertise that translated into numerous practical solutions for welding process.
Read more
Synergic EasyMIG
New synergic EasyMIG 210S and EasyMIG 210LCD machines
EasyARC with LCD display
Modern and efficient MMA inverter - SPARTUS® EasyARC 205LCD
New EasyMIG machines
SPARTUS® EasyMIG synergic compacts: 270, 270LCD, 320, 320LCD
NARROW GAPS
We have expanded our offer with new elements of the narrow-gap welding kit. From now the set is compatible as before with the burners 360/401/501 and in addition with the burners of the Fronius® AW 5000® standard.
Quartz - short lens
Thanks to use of short gas lens and wide QUARTZ nozzle. Set is shorter but the gas shield is much wider than in standard solutions.