Practical solutions
for more than 20 years
HIGH QUALITY
AT AN AFFORDABLE PRICE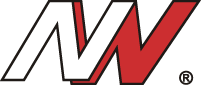 For more than 20 years NW® brand have been providing solutions for welding using MMA, TIG, MIG/MAG techniques and for plasma cutting. During that time products with NW® logo have been used both in small home-based welding shops and workshops, ending up with large industrial plants.
Thanks to long-term presence in various branches of industry, including ship building industry, where welding techniques are used at various production stages, and the equipment is subject to extreme testing of its strength – brand technicians have acquired expertise that translated into numerous practical solutions for welding process.
Read more
EasyCUT 40sL
precise and light plasma cutter for on-site work
CONSUMABLES FOR PLASMA TORCHES
CEBORA® CP200®
We invite you to see the updated offer for parts for Cebora® CP200® plasma torches.

Consumables for plasma torches
THERMAL DYNAMICS®
New consumables fit to THERMAL DYNAMICS® SL®60 SL®100 plasma torch.
Handheld grinder D33 for tungsten electrodes
small-sized, handhandle sharpener for tungsten electrodes
SPARTUS® TIG torches
We invite you to see the solutions
SPARTUS® TIG welding torches.
[new catalogs to download]